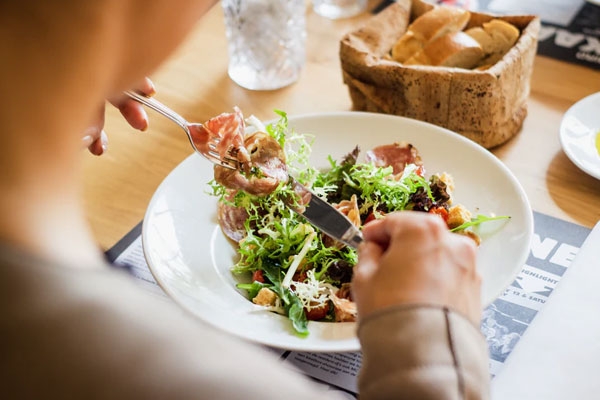 Now that the entire world is fighting a pandemic, it is the perfect time for you to find ways to work on your health. There are a number of factors that impact your health and your diet is one of them. If you tend to have a habit of not adhering to a healthy diet, it is likely that the same is going to catch up to you. That aside, it is extremely important that you have a very gradual mode of switching up your diet instead of going all out. That is not something that helps. To further aid you in the process, we have sorted out some amazing ways that you can look into to improve your diet this quarantine.
Focus on your portion
When it comes to your diet, one of the most common mistakes that you are likely doing is not focusing on your portion size. This is where the problem arises because overeating is often the root cause of many health issues. It is extremely important to ensure that you don't eat more than you expend because that is what contributes to weight gain and makes you overweight. If you want to keep things the right way, portion control is considered one of the healthiest ways to go about it.
Focus on variety
If you want to improve your diet, you need to ensure that you eat a variety of macro and micro nutrients instead of just sticking with one form. It is likely that proteins help build muscle and with weight loss but that doesn't mean that you will eat just protein and wipe out the rest of the nutrients. That is where you are wrong. Striking a balance is important and crucial and helps in keeping your body fed with all the necessary nutrients that you need to keep functioning throughout the day.
Focus on whole grains
It is easier for us to consume simple carbs and refined foods but these are the worst possible things that you could consume. It is extremely important to ensure that you keep an eye out on the whole grains because these complex carbs are not easily digested and have a lot of fiber in them as well. This helps keep you full for a longer time and ensures to keep your body functioning for the best. They also provide you with sustained energy so you don't end up crashing in the middle of nowhere.
Include more fruits and veggies
If you don't consciously eat, it is likely that you will eat foods that are easy to make and doesn't require a lot of efforts. Missing out on fruits and veggies in that case is very common. But, if you do want to keep an eye out on your health and make better choices during this period of quarantine, the one thing that you can do is add more fruits and vegetables to your diet. This can help keep you healthy and provide your body with a balanced source of nutrients, minerals and vitamins that you need to keep functioning well.
Reduce the consumption of salt and sugar
We don't even realise but our diets are filled with high amounts of sugar and salt that is gradually eating away at our body. One of the best ways to overcome that is by focusing on cutting down on these two items. These two compounds have been found to impose negative impacts on not just your health but contribute to unnecessary weight gain as well. One of the best ways to cut down these two items is by cutting out junk food and even making switches to more of the healthier grains than the refined ones. Make sure that you snack smart too because that helps as well.
Focus on your calcium intake
The levels of calcium in the body are extremely important, not just for your teeth and bones but also for your heart function. That aside, we tend to not take this compound seriously when it comes to our diet. This quarantine is when you change it. We are not asking you to gobble down litres of milk in a day but ensure to be conscious enough in including more foods that have calcium in it. Lack of calcium in women can result in extreme cases of osteoporosis and other bone related issues. So, it is especially important for women to keep an eye out on their calcium levels.
Up your hydration
Water is a quintessential part of our diet. It goes without saying that drinking water on a daily basis and that too optimally is a necessity more than anything else. If you want to improve your diet, the first thing that you need to do is drink more water. This is not typically a choice but a necessity. Drinking 8 glasses of water in a day at least, is important. It helps keep your metabolism in check and also prevents unnecessary risks of underlying health issues that you might have been struggling with.
By Somapika Dutta