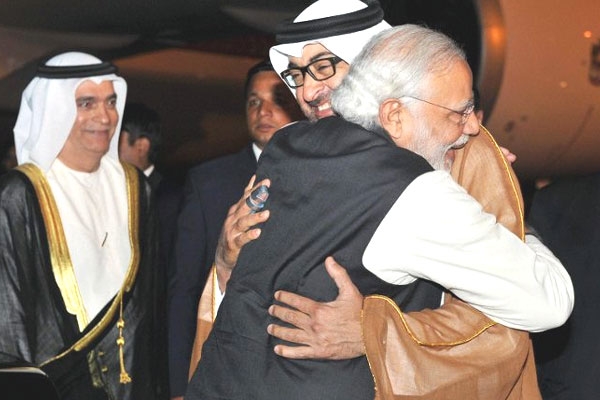 (Image source from: Muslim Mirror)
Prime Minister of India Narendra Modi will receive the highest civil decoration of the United Arab Emirates (UAE) - Order of Zayed, during his two-day visit to the country.
The announcement to confer the PM Modi with the award was made by President of the UAE Sheikh Khalifa bin Zayed Al Nahyan in April this year.
In a tweet, Nahyan, who is also the Deputy Supreme Commander of the UAE Armed Forces, had said, "We have historical and comprehensive strategic ties with India, reinforced by the pivotal role of my dear friend, Prime Minister Narendra Modi, who gave these relations a big boost. In appreciation of his efforts, the UAE President grants him the Zayed Medal."
In the meantime, during his two-day visit to the UAE, PM Modi would be meeting the Crown Prince to talk about bilateral, regional and international matters of mutual interest.
The Prime Minister will as well visit the Kingdom of Bahrain from 24-25 August 2019. It will be the first-ever Prime Ministerial visit from India to Bahrain.
PM Modi will then attend the 45th G7 summit in Biarritz, France. The G7 summit will take place between August 24 and 26. The summit will see the leaders of the seven G7 member countries – India, Japan, France, Germany, United Kingdom, United States, and Canada as well as representatives of the European Union.
By Sowmya Sangam