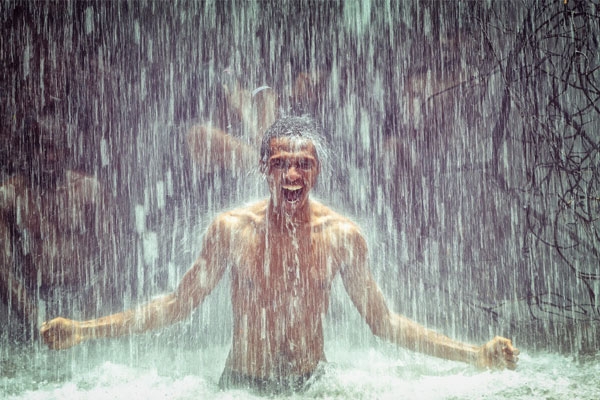 Waterfalls are phenomenal natural wonders sprinkled across the world. They vary in size, which makes small waterfalls a welcome sight after a long hike.
You may be tempted to dive right into the pool of water at the bottom of a fall or try to climb to get underneath the fall itself. But before you do, make sure you keep the following waterfall safety tips in mind.
Because of not bearing in mind proper safety measures, water-related deaths are increasing.
In Niagara Falls, an estimated 5,000 bodies were found at the foot of the falls between 1850 and 2011, and an estimated 40 people are killed each year when they are swept over the falls, most of which are suicides.
Before you plan a trip to waterfalls, below are few tips to keep yourself safe.
1. Never Climb on or Around Waterfalls
                        (Image source from: tripadvisor.com)
Deaths occur every year from daring hikers and tourists wanting to get closer to the waterfall. People climb on or around the fall and end up falling themselves. Your concerted efforts to remain safe while enjoying these sites will you keep you and your loved ones off the hook.
2. Never Play in a Stream or River Above a Waterfall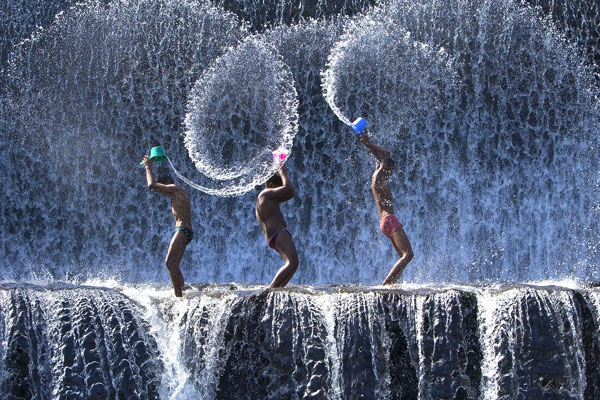 (Image source from: smithsonianmag.com)
The area above a waterfall can be one of the most dangerous places at the site. The water in this area can be turbulent with swift, unexpected changes. You could easily be swept over the waterfall into a rocky pool below.
3. Watch out for Hidden Sharp Edges in the Waters Below a Waterfall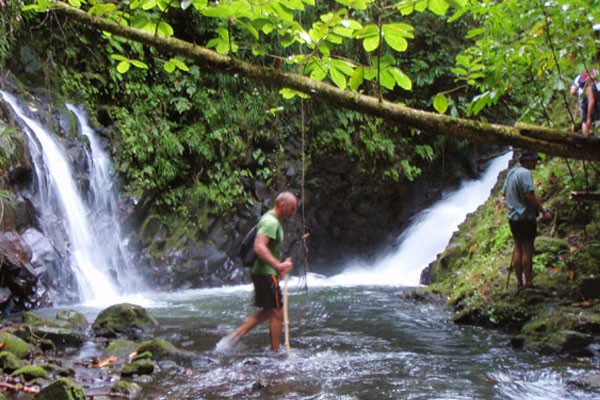 (Image source from: Samoa.travel)
Natural bodies of water hide various shapes and sizes of rocks beneath the surface. Some edges will be soft and smooth, while others will be sharp.
Make careful and purposeful steps as you feel your way around the pool. Better yet, wear water shoes (not flip-flops) to prevent yourself from accidentally getting cut.
4. Be Alert of Slippery Rocks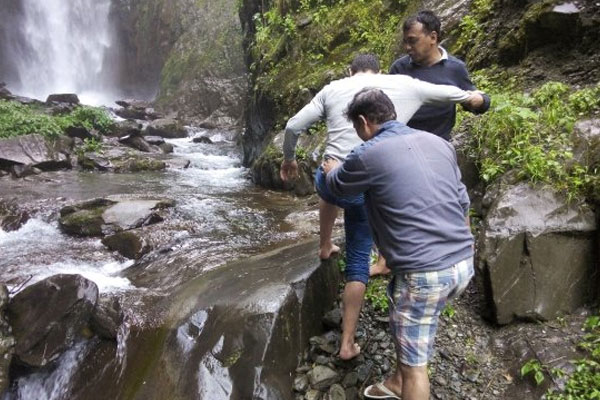 (Image source from: TripAdvisor)
Due to the large volume of water rushing over the cliff, it's natural for the mist to spray to either side of the waterfall. Rocks up and down the waterfall become coated in this fine spray. In addition to the spray, moss or algae may be coating the surfaces of rocks around a waterfall.
This combination makes for extra slippery rocks. Be cautious with your footing as you walk along the side of any waterfall.
5. Don't Plan for a Waterfall Alone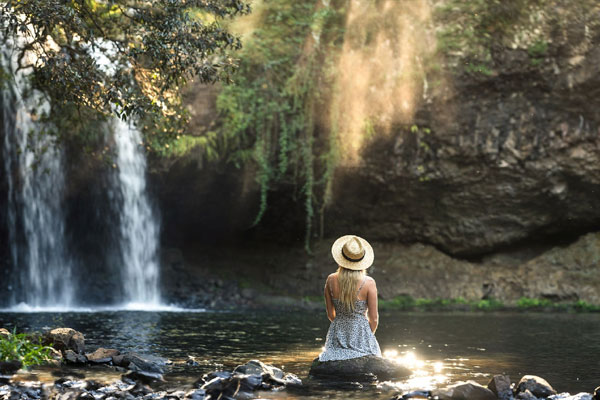 (Image source from: Wallpaper Flare)
Always take a partner or group with you on hikes to a waterfall. If something were to happen, then someone would be there to assist your or at least call for rescue.
6. Don't Jump from a Waterfall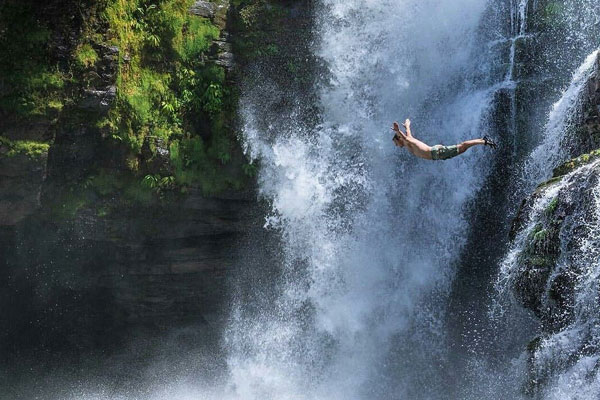 (Image source from: Rad Season)
If the water is dark and murky, then you need to check to see what the bottom consists of before jumping. Better yet, don't jump at all.
If you want to jump from a waterfall, then do so only if the water is clear and the bottom pool is deep enough without any rocks near your landing zone.
7. Avoid Selfies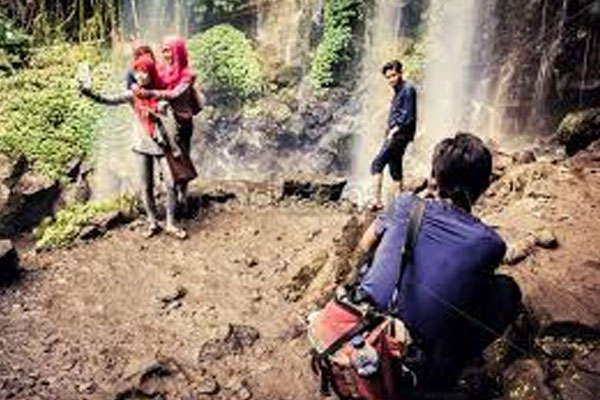 (Image source from: NomadicImagery Stock Photography)
A 2018 study of news reports showed that between October 2011 to November 2017, there were 259 selfie deaths in 137 incidents reported globally, with the highest occurrences in India followed by Russia, United States, and Pakistan.
When in the waterfall taking pictures, though it gives life-long memories, might turn deadly. Therefore avoid capturing pictures as much as possible.
By Sowmya Sangam