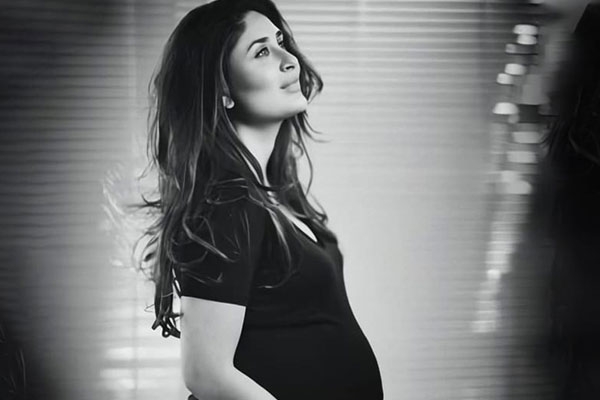 (Image source from: thechannel46.com)
Bollywood actress Kareena Kapoor Khan announces her second pregnancy at 39. Many women now discuss the advantages and disadvantages of late pregnancies.
Kareena Kapoor Khan is among the many women who chose to get pregnant later in life which is also called advanced maternal age. With pregnancy in the late 30's becoming the hot topic after this, doctors reveal the risks and misconceptions related to pregnancies in the later 30's.
There could be numerous reasons for women shifting to conceive in their thirties from the preferred 20's. To name a few, women are gaining agency over their bodies and lives and are choosing emotional and financial stability as their first priority to lead peaceful lives later on.
Doctors take us through the biological process and the misconceptions related to late pregnancies.
How fertility is linked to age?
A woman's body produces millions of eggs in their ovaries. As the woman ages, the number as well as the quality of these eggs decline. The lower the eggs in the ovaries the lower the chances of getting pregnant.
Dr. Madhu Goel, Director of Gynaecology at Fortis LaFemme says that female fertility and age are indirectly proportional. This means as the woman ages her fertility decreases. After the age of 35, there is a definite decrease in the fertility probability and it will be more after 40.
Dr. Sangeetha Anand, an Infertility specialist at Bangalore's Apollo hospital says that the number of follicles that are taken from the resting pool to grow into a dominant follicle that releases eggs keeps on increasing till 35 years of age.
On average, 30 to 40 follicles are recruited daily before the age of 35. But after that, the reserve pool starts declining gradually which brings down the chances of pregnancy.
However, she stressed that 35 years is not a benchmark for all women and experiences differ. She dealt with cases where the reserve pool declined for 30-year-old women and for others healthy pregnancy happened even after 38.
What are the risks of late pregnancy and how can it be managed?
The decline in the quality of eggs as a woman ages reflect a number of changes like miscarriages and implantation failures in IVF.
These abnormalities can get aggravated with prior conditions like thyroid, hypertension, blood pressure, and excess weight.
However, the risks can be monitored, detected, and mitigated with regular tests and follow-ups.
Dr. Anand recommends that women should get their BMI, thyroid, and weight checked before conceiving. Obesity and weight are the main risks for pregnancy and must be checked.
If there is suspicion of certain complication the woman would be recommended a non-invasive test or amniocentesis.
Even though the nuchal translucency scan and double marker test are non-negotiable for women of this age group and these are part of routine screening for pregnant women now.
Is Pregnancy in the Late Thirties Recommended?
Even though there is the possibility of age-related risks, they can all be managed with proper care and medical supervision. Not everybody above the age of 35 will have problems. Yes, the chances are higher which is why women should be more cautious for timely identification of the complications that come up.
If you plan your pregnancy after 35 you should be aware of the associated risk terms of decreased fertility and pregnancy complications.
Apart from this extra caution and awareness, there is no difference between a healthy pregnant woman in her mid 20's and a healthy pregnant woman in her 30's.
Despite the relatively higher risks, most women above 35 proceed with their pregnancies without any complication. It is important to be under medical supervision and manage your health.
By Gayatri Yellayi