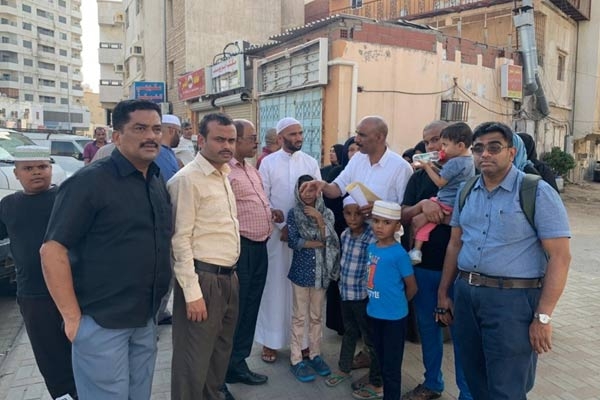 (Image source from: SaudiGazette)
A group of 43 Indian expatriates, including women and children, who were employed in Kuwait misplaced their passports in the holy city of Mecca in Saudi Arabia and are desperately making efforts to return to Kuwait to resume their jobs.
The passports were allegedly misplaced at guesthouse seemingly due to the act of negligence of the management, according to stranded pilgrims.
The group of NRIs, mainly hailing from Kerala, Uttar Pradesh, Telangana, besides other states, arrived in Saudi Arabia from Kuwait to spend in holy cities of Mecca and Madina for a week.
All the visiting pilgrims shockingly realized about the loss of their passports only on Tuesday afternoon after the tour operator asked them to be prepared to travel to Jeddah for applying for new passports.
"We were simply shocked to know that our passports were lost only when the hotel informed us yesterday to be prepared to travel to Jeddah for applying for duplicate passports at Indian consulate", Basheer Abubacker Razq, one of the standard pilgrims told media.
"We believe that our passports were lost or misplaced at the hotel where we were staying," he added.
Indian Embassy has plunged into action and dispatched a team of officials to Mecca to look into the issue and likewise assist the stranded pilgrims in completing the required legal formalities.
-Sangam Sowmya