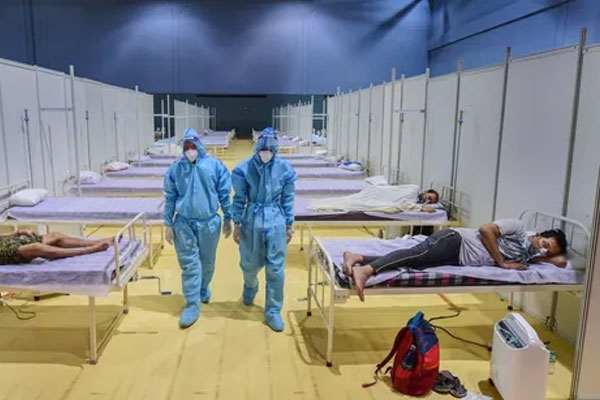 (Image source from: hindustantimes.com)
After the second wave of coronavirus climbed to the peaks in May, the way is slowly calming down. The states lifted most of the restrictions and the daily tally of cases are sliding down on a regular basis. For the first time in the recent weeks after April, the daily tally of new cases for coronavirus dropped down below the 40,000 mark. A total number of 37,566 new cases for coronavirus are reported in India in the last 24 hours taking the total tally of cases reach 3,03,16,897. 56,994 recovered or discharged from coronavirus in the last 24 hours and the total number of recoveries reached 2,93,66,601. 907 new deaths are reported in the country and the total death tally stands at 3,97,637. There are 5,52,659 active cases for coronavirus in India for now.
There are 1.82 percent active cases out of the total tally reported in India. The weekly positive rate is said to be 2.74 percent and the daily positivity rate is 2.12 percent. The vaccination drive is currently happening at a fast pace and there are enough number of vaccination doses available. The death rate was higher in the second wave which is 40 percent higher when compared to the first wave. Most of the deceased are aged below 45 years. A total number of 40,845 black fungus cases are reported in India till date and 85 percent of them are diagnosed with coronavirus. The reports from the Indian Council of Medical Research said that the total number of samples tested for coronavirus in India till date are said to be 40,81,39,287 and the samples tested on June 28th are said to be 17,68,008.
By Siva Kumar