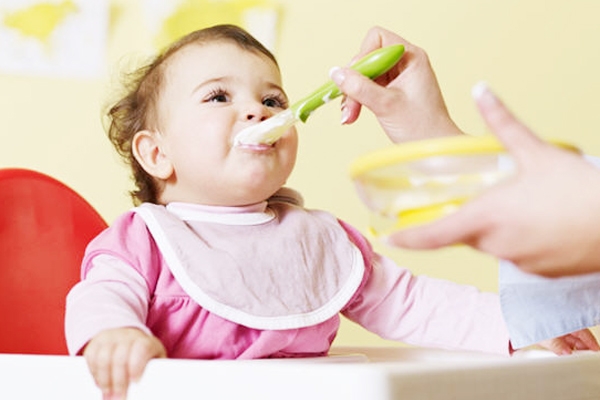 (Image source from: One year old baby food})
Your baby has turned one! A big question that confuses new parents is "What is the right food for one year old baby?" You don't know what your baby can digest, what you can feed him and what not. You might also be unable to figure out if he is getting enough nutrients required for his growing body and mind. Here are few advises for new parents to guide them with food chart for their one year old kids. Before following these, consult pediatrician for suggestions and keep family history of allergies or habits in mind.

• year old baby is ready for toddlerhood. The baby's body can handle a lot of adult food varieties, which are cooked well.
•Keep in mind your baby's preferences. If the kid is not happy with chunky food, mash it lightly.
•Avoid purees and consider allergies or family history to certain food items.
•12 months/ 1 year babies require 20-32 oz of breast milk/formula/milk.
•Limit milk intake to have enough space for solids.
•Baby is now ready to chew and eat solid food. So ditch the puree food completely to avoid future problems.
•Offer wide range of food items to your baby. But do not worry if he do not completes thoroughly.
•It is a good time to introduce finger foods.
-Sumana