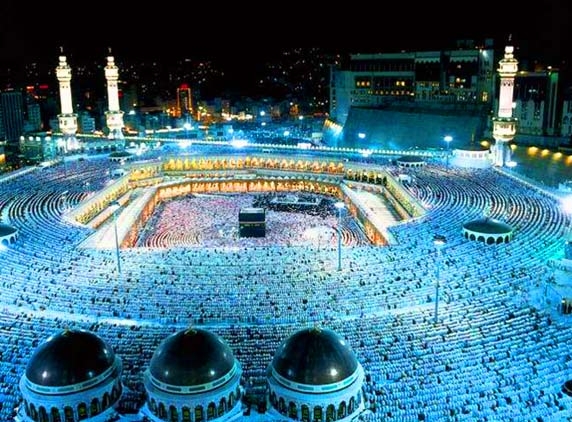 Hajj pilgrimage this year...
Saudi Arabia has dedicated a quota of 1.7 lakh pilgrims from India for Hajj this year, even though New Delhi made a formal request for an additional 10,000 slots.
According to the Indian Consulate in Jeddah, Minister of State for External Affairs E. Ahamed called on Saudi Minister of Hajj Bandar Bin Mohammed Al Hajjar on Sunday to discuss the arrangements for this year's Hajj and to sign the Annual Bilateral Hajj Agreement.
Moreover, officials said that the request for an additional quota of 10,000 has been made considering the likelihood of a large number of applicants for Hajj in India this year.
In fact, the two leaders were also known to have exchanged views on the arrangements made during Hajj last year while they  also discussed ways to improve arrangements being made this year.
To say more...
During the meeting, Mr. Ahamed was accompanied by Hamid Ali Rao, Ambassador of India to Saudi Arabia, and Consul General of India Faiz Ahmad Kidwai. The minister also had a meeting with Rafat Badr, Chairman, South Asian Moassassa in Mecca, to discuss arrangements for the annual pilgrimage.
To conclude, Mr. Ahamed also reviewed hiring of accommodation for Indian pilgrims, with 25,000 units having already been hired in the Green category in Mecca.
May God bless us all!
(AW:Samrat Biswas)