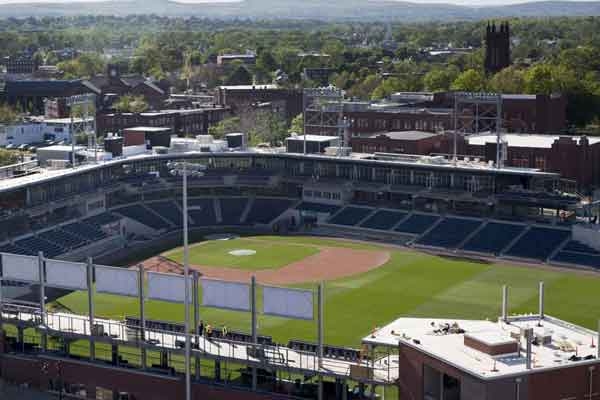 (Image source from: courant.com)
The Department of Health and Human Services is hosting a COVID-19 vaccination clinic soon for Hartford residents at the Dunkin' Donuts Park on Saturday.
The vaccination will only be available for residents in the city who are 75 years or older. The clinic will be open to citizens from 10 AM to 3 PM. The citizens who come there will only be able to get a vaccine after taking an appointment. To make an appointment, you must fill out a form or call the Health Department at (860) 757-4830.
The Health Department has made multiple arrangements from providing healthcare, front line workers and available appointments for as many candidates as possible, The mayor of the town is also urging people to sign up their loved ones or known ones who are elderly, who might not be able to sign up on their own. All rides to the ballpark where the vaccine is being given to free of cost.
Those who have booked appointments were asked to come on time and not before or after to avoid large and bothered crowds.
Connecticut has had 258 thousand cases along with 7,185 deaths. The area has reported 937 cases in the last 24 hours and 28 deaths as well.
By Meena Atmakuri